Tokyo
Conference Venue †
The conference will be held on the 4th floor of the New Tower of Toranomon Pastoral Hotel Tokyo. The hotel is located at the center of Tokyo and very convenient to look around Tokyo metropolitan area. The nearest subway station is Kamiyacho (H05, Hibiya Line) located two minutes walk from the hotel. From Tokyo station (M17), you may use Marunouchi Line bound for Shinjuku and change to Hibiya Line at Kasumigaseki (M15 & H06). The Kamiyacho (H05) is one station to go in the direction of Roppongi and Nakameguro. Please bring the access map below because some signs are only in Japanese.
Wireless internet connection is available at the conference venue (4th floor of the New Tower of Toranomon Pastoral Hotel Tokyo) during the conference session period. Fax received at the Coastal Dynamics Conference Desk (+81-3-3432-9707) will be posted to the bulletin board during the conference session period.
Tokyo Subway Map
Kamiyacho (H05) on Hibiya Line
Signs (only in Japanese) of the Toranomon Pastoral Hotel
Tokyo †
The conference will be held in Tokyo. Tokyo, the capital of Japan, is one of the largest cities of the world with a population of 12.64-million. The biggest of the 47 prefectures throughout Japan. Its long history of prosperity started with the establishment of the shogunate by Tokugawa Ieyasu in 1603. At that time, Tokyo was called Edo, which by the 18th century had grown to a huge city of over a million people. It is now Japan's center for political, economic, cultural, and various other activities as well as the origin for the dissemination of information.
Japan Travel Bureau (JTB) provides an English Inquiry service for sightseeing and travelling. The phone number is 0800-888-5454 or 03-5796-5454. The overseas call will be +81-3-5796-5454.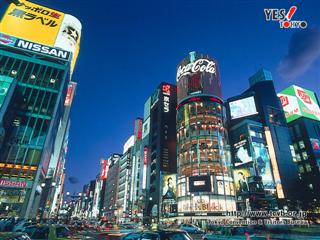 How to get to Tokyo †
Access from Tokyo Internation Airport (Narita Airport) is convenient using train. There are two train companies, JR or Keisei line at Narita Airport. It takes 60-90 min from the airport to Tokyo metropolitan area. Each passenger terminal has its own railway station. Before arriving at the airport, please check which terminal your airline uses.
Inside of Tokyo †
Climate †
Autumn in Tokyo is from September to November. In September, there are still hot days when the temperature rises above 30[C] in the daytime. Generally, the temperature and humidity gradually fall with more and more examples of pleasant weather known as "glorious autumnal days".
Transportation †
Tokyo offers a variety of transportation means, from trains, buses, monorails to water buses and ships. Use them wisely and you will have much less stress to travel within Tokyo.
Japan Rail Pass is a great choice to save your money if you plan to visit other regions in Japan besides Tokyo. It is a special discount train pass sold only to tourists from outside Japan and is good for Shinkansen (bullet trains) and other JR express and local trains. For example, it takes 2 hours and 20 mins from Tokyo to Kyoto (500km) and Shinkansen departs every 10 mins.
Links †